The Stratfor intelligence-analysis news network had an article that said for a very long time. Washington has urged free trade in the Americas. but they always met with opposition from Brazil.
Now the role has been swapped. Brazil began to promote free trade, and had to deal with an America that intends to pursue protectionism. Steel is only one of many disagreements between the two countries in the context of political conflicts that also divide Washington and Brasilia.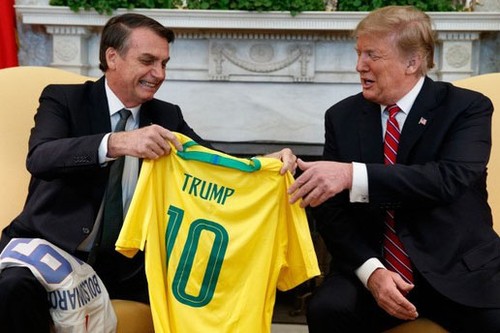 It gave the two countries almost no chance to find an agreement soon.
For decades, the United States had encouraged Brazil to join the free trade area in the Americas. But Brasilia rejected Washington's offer. Instead, they seek to strengthen their regional leadership through the South American Common Market.
For Brazil, Washington's desire to promote free trade in the Americas poses a threat to its ambition to establish a more autonomous South American region, such as Mercosur.
In addition, Brazilian industries have benefited from protective measures. They have pressured the government to reject any free trade agreement with the United States. Despite the lack of a free trade pact, Brazil and the United States share relatively close economic ties.
The United States is Brazil's third largest trading partner after China and the European Union. However, in contrast to trade relations with China and the EU, Brazil generally has a trade deficit with the United States. Although last year they had a trade surplus of US $ 2 billion with the US.
Washington and Mercosur have conducted a number of trade negotiations. Although only on a number of specific issues, and did not achieve much success. For example, Argentina has secured access to their lemons into the US market.
But the United States imposes high taxes on its biofuels. Similarly, Washington is considering imposing a 54 percent tariff on Brazilian steel this year.