Saying Brasilia is the most special in the world because this is one of the most beautiful capitals on the planet. It is the only city built in the 20th century but is recognized by UNESCO as a world heritage site.
Architect Lucio Costa confirmed his idea of ​​designing the Brasilian with the image of a giant butterfly. Surrounding the city is the Lago do Paranoá artificial lake, which is designed as a giant air conditioner that regulates the city's hot atmosphere.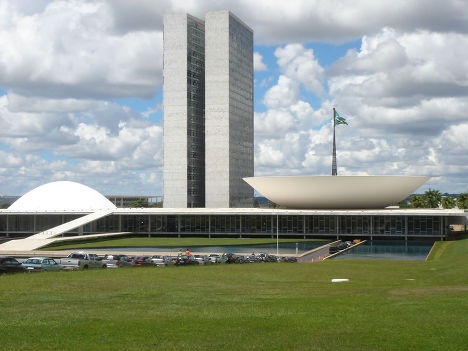 The city is planned and designed for 800,000 people to live, ensuring full amenities, convenient living and clean, green environment. The city plan is divided into two cross-roads.
The city has a rainbow avenue passing through the Government buildings and commercial centers, banks, post offices … There are no sidewalks in the city, and the pedestrian walkways are also very limit. Brasilia today is green because there are no industrial plants in the city.
The capital, Brasilia, has been designed to ensure that it is compatible with the growing traffic growth. The sidewalks for pedestrians are separated from the main road.
So that traffic congestion does not occur here. Brasilia still does not escape the situation of population growth like other cities in the world. In 1987, 27 years after its inauguration, Brasilia was recognized by UNESCO as a World Cultural Heritage.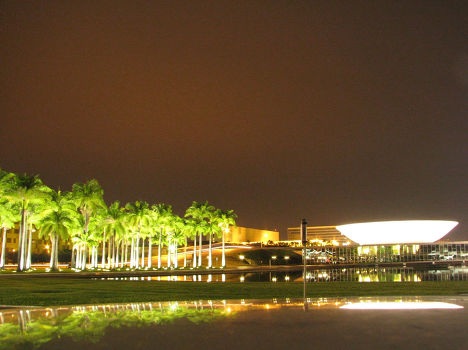 In addition, there are buildings like the Presidential Palace with special columns shown as flowing artificial waterfalls. In the world, designed in the shape of a thorny plum blossom and inaugurated in 1970 after 10 years of construction.
The outstanding architecture in Brasilia is the National Assembly Building. It features a 28-storey twin tower and two domes on either side. Inside the building are almost all the amenities of a miniature city, from radio and television stations, newspapers, to bars, pubs, hair salons, cinemas, bookstores, museums, art galleries and meeting rooms of any size.